October 23, 2020
They're Still Here…
by Page Turner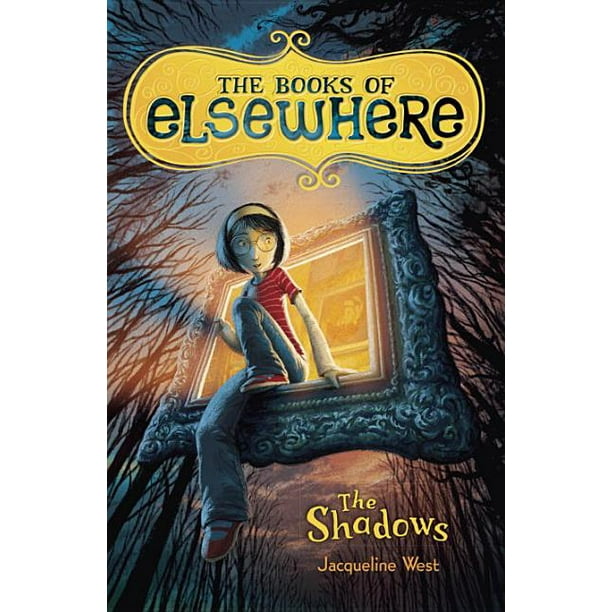 The Books of Elsewhere: The Shadows by Jacqueline West
Summary
The paintings on the walls of Olive's new house can't be taken off the walls. That's not the only weird thing about this house, but Olive discovers that she can go into the paintings by wearing an old pair of spectacles. As she soon discovers, there are some forces at work in the house whose dangerous plans could affect her and her family if they aren't stopped. She'll have to take all the help she can get to figure out how to stop them.
Review
If you follow my Instagram, you know that this book absolutely terrified me as a kid. Reading it now – and all the way through – I can definitely appreciate this book a lot more. The author perfectly captured the feeling of knowing something is about to go wrong without really having any evidence to back you up. I probably spent 90% of this book in apprehension. Olive knows so little that every occurrence feels like it could go wrong. Once you're far enough in, the pace doesn't let up until the very end.
As a reader, I find books like this difficult at times. It's easy for it to feel like the characters are uninformed because they simply aren't paying attention. In this book, though, Olive is uninformed simply because gaining any kind of information is completely out of her hands. There are forces at work that prevent her from understanding the full picture. In the end, it's that much more satisfying to learn what is really going on. The Books of Elsewhere: The Shadows really is a fantastic read for this time of year.
Yours in love and literature, Page.
Content warning(s): death, violence
Thanks for reading! Check out my Instagram (@page.turner.omnibus) to see what I'll be reviewing next!