December 11, 2021
They're Coming
by Page Turner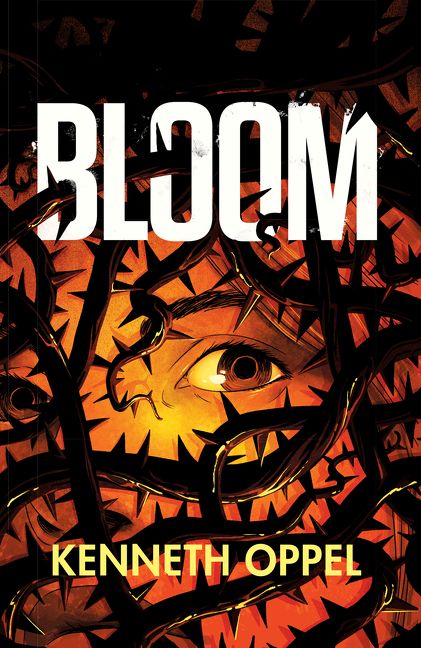 Bloom by Kenneth Oppel
Summary
At first, no one thought much of the black plants that began sprouting all over Salt Spring Island. Anaya's father, a local botanist, is excited to study a new invasive species. But suddenly the plants are everywhere, spreading toxic pollen and opening rifts in the ground to eat people alive. Only Anaya and two of her classmates are unaffected – and it's up to them to stop the plants before they take over the world.
Review
Eco-horror isn't a genre I see a lot of, and the events of this book paralleled the events of the COVID-19 pandemic in some interesting ways. I found the beginning a bit slow, but once the plants started appearing, the pace picked up quickly. To be frank, it was a bit terrifying how quickly everything escalated. The science aspect of this story was well-done without being too in-depth or difficult for younger readers to understand.
I do wish the characters got a little more depth. As the action began to pick up, the author bounced pretty frequently between the characters' points of view, making it difficult to get a solid grasp on their reactions to what was going on. The two female characters were also overly obsessed with their looks. Appearance may be a pretty big point of insecurity for some people, but it got pretty tiring when the girls worried about it every other page and the male character hardly seemed to worry about his own. I hope that, with the setting and crisis firmly established, the characters themselves will have more focus in future books.
Yours in love and literature,
Page
Content warning(s): speculated abuse/self-harm, blood, violence, body horror, drug mention, smoking, death
Thanks so much for reading! Check out my Instagram (@page.turner.omnibus) to see what I'll be reviewing next!