April 14, 2022
Stay Until the End
by Page Turner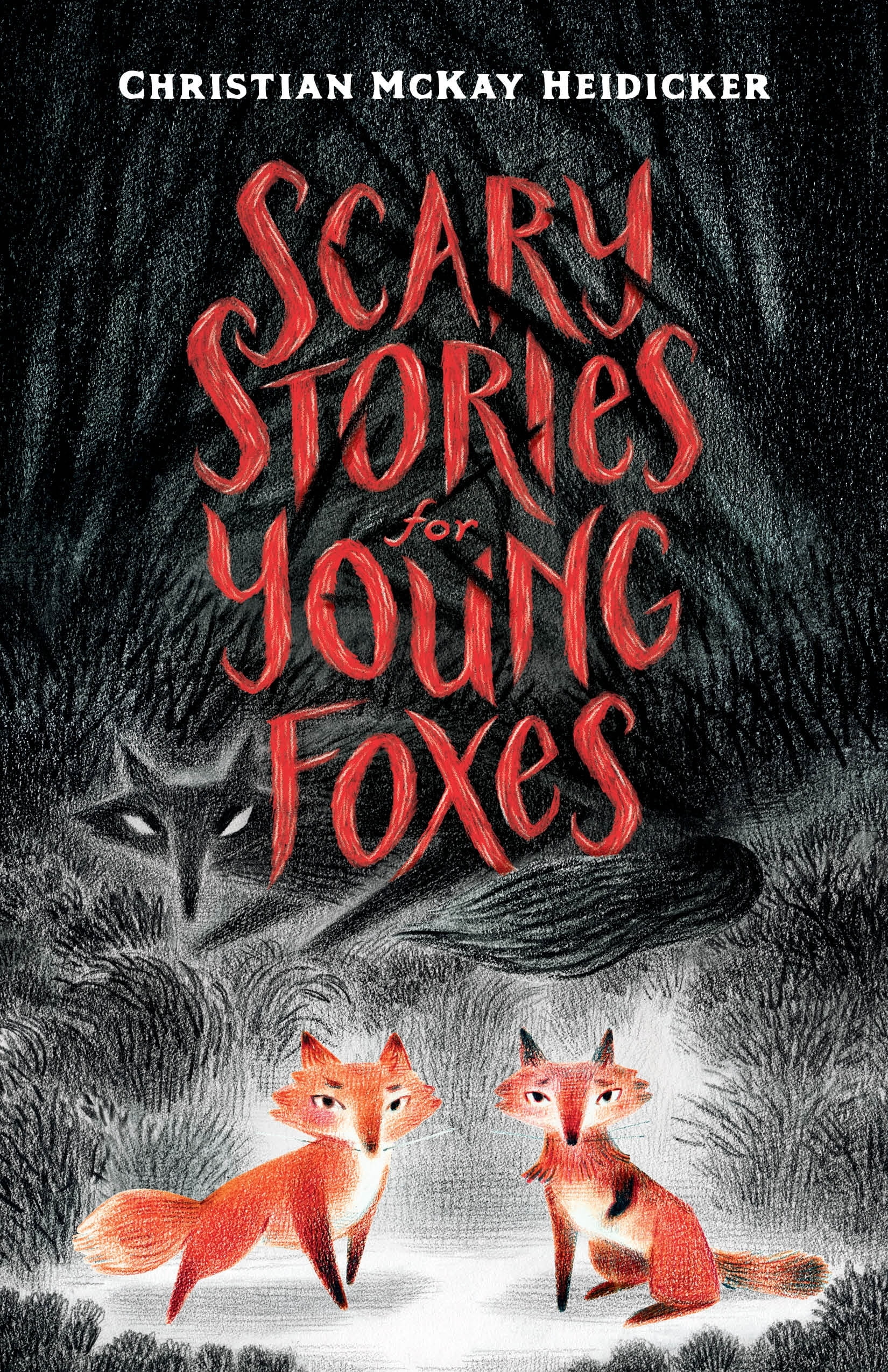 Scary Stories for Young Foxes by Christian McKay Heidicker
Summary
Seven fox kits yearn for scary stories – scarier than the ones their mother tells, anyway. When they sneak out to listen to the old storyteller in Bog Carvern, she warns them that if they leave before the story ends, they may never want to leave their den again. How many kits can see the story through?
Review
I may not be a young fox, but this book was certainly, deliciously thrilling. Told in eight installments separated by intervals that call back to the kits in the audience, Scary Stories for Young Foxes maintains its artful storytelling while giving kids ample opportunity to opt out of finishing the book. As the title suggests, this is a book for young foxes and features dangers that humans don't face: hunters' traps, taxidermy, and swamp monsters, oh my! Yet Heidicker writes so convincingly from a fox's point of view that it's hard not to shiver at the thought of bats and badgers attacking.
That being said, there are moments where the foxes' experiences compare frighteningly to human experiences. Sweeping sicknesses and abusive parents are an unfortunate reality even for humans. This book manages these topics carefully and at a level appropriate to children. The old storyteller's warning comes to mind. If kits were to stick it out to the end to get something out of the stories, what purpose did they truly serve? Were they only meant to frighten, or was there a deeper message? In the end, it seems that fact may be easily confused for fiction. Even scary stories may contain some element of the truth. A perfect book for kids with a taste for horror.
Yours in love and literature,
Page Turner
Content warning(s): animal death, ableism, parental abuse, taxidermy, violence
Thanks so much for reading! Check out my Instagram (@page.turner.omnibus) to see what I'll be reviewing next!