June 13, 2020
She's Trying to Be Herself
by Page Turner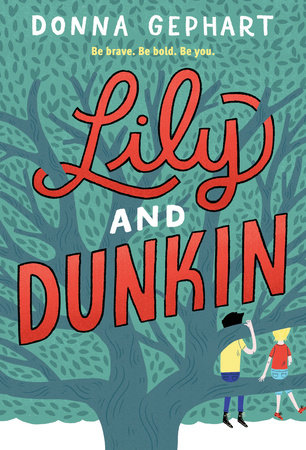 Lily and Dunkin by Donna Gephart
Summary
Lily knows she's a girl. It's just a matter of convincing her father to get her hormone blockers before it's too late – and surviving eighth grade. When she meets Dunkin, who hates his birth name for a totally different reason than her, she hopes they can be friends. But he falls in with Lily's bullies at school and starts getting into trouble because of a mental health condition. This year is turning out more difficult than they could've ever imagined.
Review
Lily and Dunkin is one of the most heart-wrenching children's books I've ever read. Both of them struggle so much throughout the course of the story. Although it ends on a happy note, the path there is rough, to say the least. Lily goes through a lot of physical and verbal bullying. Unlike a lot of books, though, there was no climactic standing-up-to-the-bullies-and-giving-them-what-for moment. As a reader, there's a sort of duality to this – it can be disappointing to never see Lily stand up for herself loudly and proudly. These moments in books usually feel too unrealistic to me, so I wasn't terribly upset about it. Sometimes a quiet revolution can be more satisfying than an extravagant one.
This book tackles a lot of difficult issues, namely the bullying that trans people face and mental illness in young people. However, I appreciated the fact that the author didn't sugarcoat it. If we don't see these issues portrayed in media, how can we be expected to understand the people who deal with them?
Yours in love and literature, Page.
Content warnings: bullying, minor swearing, mentions of suicide, excessive use of the f** slur by bullies
It's Pride month! Send your LGBTQIA+ book recommendations to me on Instagram (@page.turner.omnibus)!