October 30, 2021
Dead for a Day
by Page Turner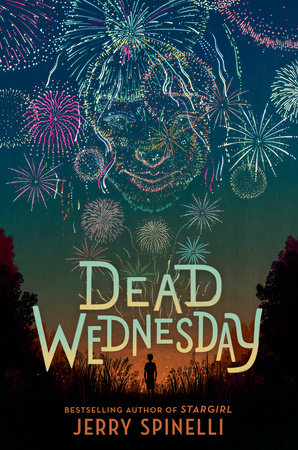 Dead Wednesday by Jerry Spinelli
Summary
Worm wishes he could be invisible. Dead Wednesday, a day where eighth-graders are assigned a teenager who died in a preventable accident, will give him that chance – a whole day where he could do whatever he wanted and be ignored. But he never expected Becca Finch.
Review
I wanted to like this book. The premise, while morbid, was very interesting to me and I was excited to see where the author took it. Unfortunately, none of it really clicked for me. I didn't like any of the characters and none of them seemed to have much chemistry. Despite the main character insisting that he was best friends with Eddie, they hardly had any meaningful interactions, and most of his interactions with Becca seemed borderline creepy – and not in a good way. The entire plot of this book relied on the Manic Pixie Dream Girl trope and flowed strangely. These elements, combined with far-too-frequent references to gender norms, made it difficult for me to enjoy this book.
The concept of this book wasn't done as well as I'd hoped, either. The students' total lack of respect towards the deceased would have been enough for schools to discontinue this tradition in reality, especially when they used the day to misbehave. A little disrespect and irreverence is to be expected from middle schoolers, to be sure, but they called the dead teens "Wrappers" in reference to many of the deaths being from car accidents. All of their attitudes toward the day made me very uncomfortable. Overall, I was fascinated by the idea behind Dead Wednesday, but the story was not as interesting or engaging as I had hoped.
Yours in love and literature,
Page
Content warning(s): child death, car accidents, morbid themes, slight language
Thanks so much for reading! Check out my Instagram (@page.turner.omnibus) to see what I'll be reviewing next!