January 15, 2021
Maybe Her Fate Isn't So Unfortunate
by Page Turner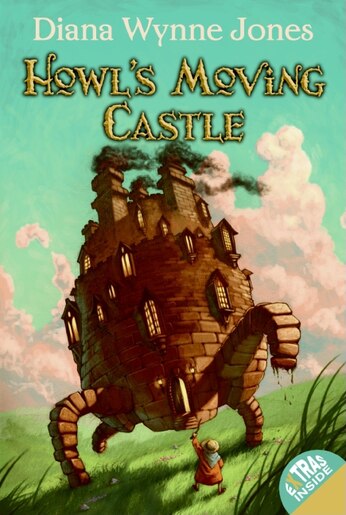 Howl's Moving Castle by Diana Wynne Jones
Summary
Sophie was born the first of three sisters, a terrible misfortune that will have terrible consequences if she tries to seek her fortune. But when she is cursed by the Witch of the Waste, Sophie travels to the moving castle owned by the Wizard Howl. One small encounter will lead her right into the middle of all kinds of magical drama.
Review
As a big fan of Hayao Miyazaki's movie adaption of Howl's Moving Castle, I was very excited to read the book it was based on. And though there are a lot of differences, I think other fans of the movie will enjoy this version as much as I did. Each character is incredibly complex. I think my favorite part about each character is how the author shows their ugly sides. They're all very human. They get angry over big and small things, they get jealous, they hold grudges over seemingly stupid things. I haven't read many books where the main characters' bad sides are explored as thoroughly as in this book. Though the setting and the plot are fantastical, it adds an incredible level of reality. I'd love to see more stories where the main characters are clearly imperfect.
The development of the characters' relationships, especially those living in the castle, was a very enjoyable element. Sophie spends the beginning of the book in a very contentious relationship with Howl and the castle's other residents. However, as time progresses, these relationships change subtly. The main characters all become rather precious to one another despite the apparent annoyance and frustration on the surface. Though not quite a tale of enemies to lovers, Howl's Moving Castle follows a similar narrative of people who cannot seem to understand one another learning to overcome their differences and at least attempt to live in harmony.
Yours in love and literature, Page.
Content warning(s): violence
Thanks for reading! Check out my Instagram (@page.turner.omnibus) to see what I'll be reviewing next!